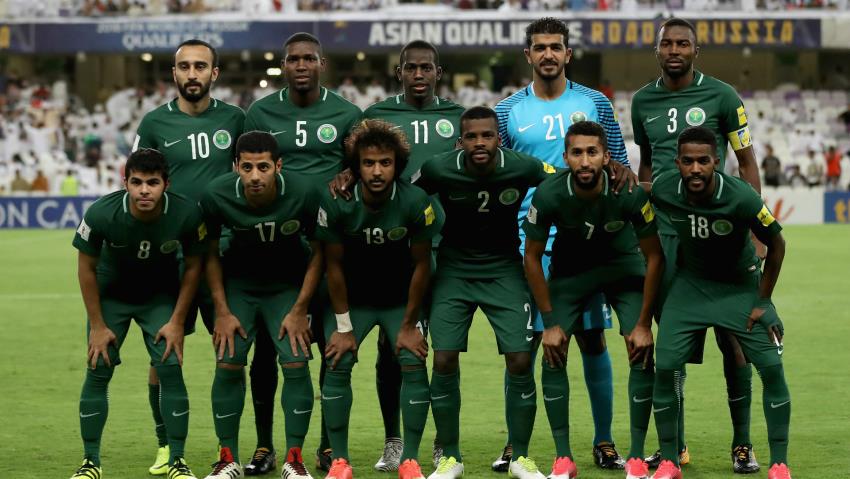 Considered one of Asia's most successful national teams, Saudi Arabia have won the Asian Cup three times (1984, 1988, and 1996). They reached a joint record of six Asian Cup finals, and qualified for the World Cup four consecutive times.
In the 1994 World Cup under the leadership of Jorge Solari, Saudi Arabia beat both Belgium and Morocco in the group stage before falling to Sweden.
The team became the second Arab national football team in history to reach the Round of 16 in a World Cup and one of the few Asian national football teams to accomplish such a feat to date.
First game: Saudi Arabia vs Russia (14/06)
Star: Mohamed Al-Sahlawi
It may seem strange that the big pre-tournament worry was a lack of a reliable scorer when this seasoned 31-year-old has hit 28 goals in 37 games. Al-Sahlawi's first came against Spain in 2010 and the most recent against Australia in qualification – but five-goal hauls against the likes of Timor Leste have swelled the tally. This summer may provide the truest reflection of his capabilities at the highest level. It remains to seen whether a three-week stint at Manchester United in April – designed to keep him sharp for the World Cup and strengthen commercial ties rather than with any realistic view to a move – bears fruit in Russia.
Coach: Juan Antonio Pizzi
Juan Antonio Pizzi Torroja is a retired football player who played as a striker, and is the current manager of Saudi Arabia.
He spent the bulk of his club career in Spain, mainly at Tenerife, helping to the side's consolidation in La Liga and amassing top division totals of 221 games and 92 goals over the course of eight seasons.
Born in Argentina, Pizzi represented the Spain national team for four years, appearing with it in one World Cup and one European Championship. As a coach, he won the Copa América Centenario for Chile in 2016.
Pizzi took charge of Saudi Arabia in November 2017, after his time in charge of Chile came to an end.
Group: Russia, Egypt, Uruguay.