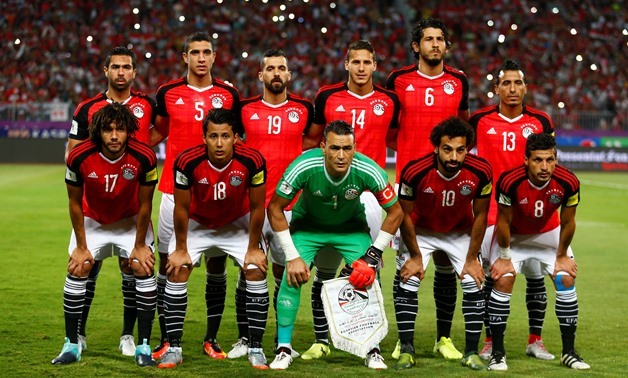 Egypt is the most successful national team in Africa, having won the Africa Cup of Nations seven times. Egypt has also been as high as ninth in the FIFA World Rankings, making the team one of only three African national teams to enter the world's top ten. Despite their respectable continental record, Egypt has so far made only two appearances in the World Cup (in 1934 and 1990), failing to win a game on both occasions.
On 8 October 2017, Egypt qualified for the 2018 World Cup, their first appearance in 28 years and third appearance overall.
First game: Egypt vs Uruguay (15/06)
Star: Mohamed Salah
Two things happened online when Sergio Ramos brought Salah down in the Champions League final. First, Twitter crashed. Second, when it came back up, the top Arabic trending subjects in Egypt were: 1: "We are all Liverpool"; 2: "Son of dirt"; and 3: "Ramos the dog". The shockwaves were immense, and daily updates on Salah's rehabilitation dominated the World Cup build-up. His importance to the side, on and off the pitch, cannot be overstated, and his story continues to inspire. He used to travel five hours every day to get to training at his first club, Arab Contractors in Cairo. Now he's The PFA and Football Writers' player of the year and a multi-millionaire philanthropist, whose charitable acts have included paying for a child's bone marrow transplant. Egypt's World Cup story now depends on his ability to stay healthy. A nation holds its breath.
Coach: Héctor Cúper
Héctor Raúl Cúper is a former Argentine professional football player and current manager of the egyptian national team.
Cuper took charge of Egypt in March 2015 and led the Pharaohs to the 2017 CAF Africa Cup of Nations final.
The Argentinian then guided the North Africans to their first World Cup appearance since 1990, as they topped African zone Group E.
Group: Russia, Saudi Arabia, Uruguay.